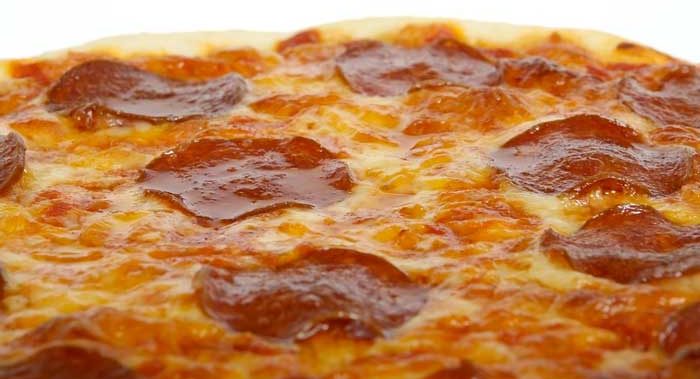 According to Planet Money, pepperoni was actually developed in America.
Basically, pepperoni first starts to emerge in the early 20th century around the nineteen-teens, 1920s. And it was essentially Italian American immigrants who were trying to replicate the sausage that they had in Calabria and Apulia, which was known for its distinctive red color, with what they could get on the Lower East Side of New York. So it is this distinctly American thing. And the funny thing that Anthony told me is that now we actually export pepperoni back to Italy. So it is something that has become an American thing that is now going to Italy.

THE INDICATOR FROM PLANET MONEY
One reason pepperoni is popular as a pizza topping: it's long shelf life.